Be COVID Wise
Ottawa Public Health (OPH) encourages you to go about your daily activities while protecting yourself and others. Please follow these recommended precautions and be COVID Wise to help keep COVID-19 under control.
W – Wear a mask or face covering where required, or when you cannot maintain a physical distance of two metres (six feet).
I – Isolate yourself from others when you are sick (and get tested promptly if you have COVID-like symptoms).
S – Stay two metres (six feet) apart from those outside your household.
E – Exercise proper hand hygiene; wash your hands regularly or use sanitizer especially before touching your face.
Our Choices and Actions Matter
Let's be COVID Wise and COVID Kind to reduce community transmission. Please see below for real world contact tracing examples.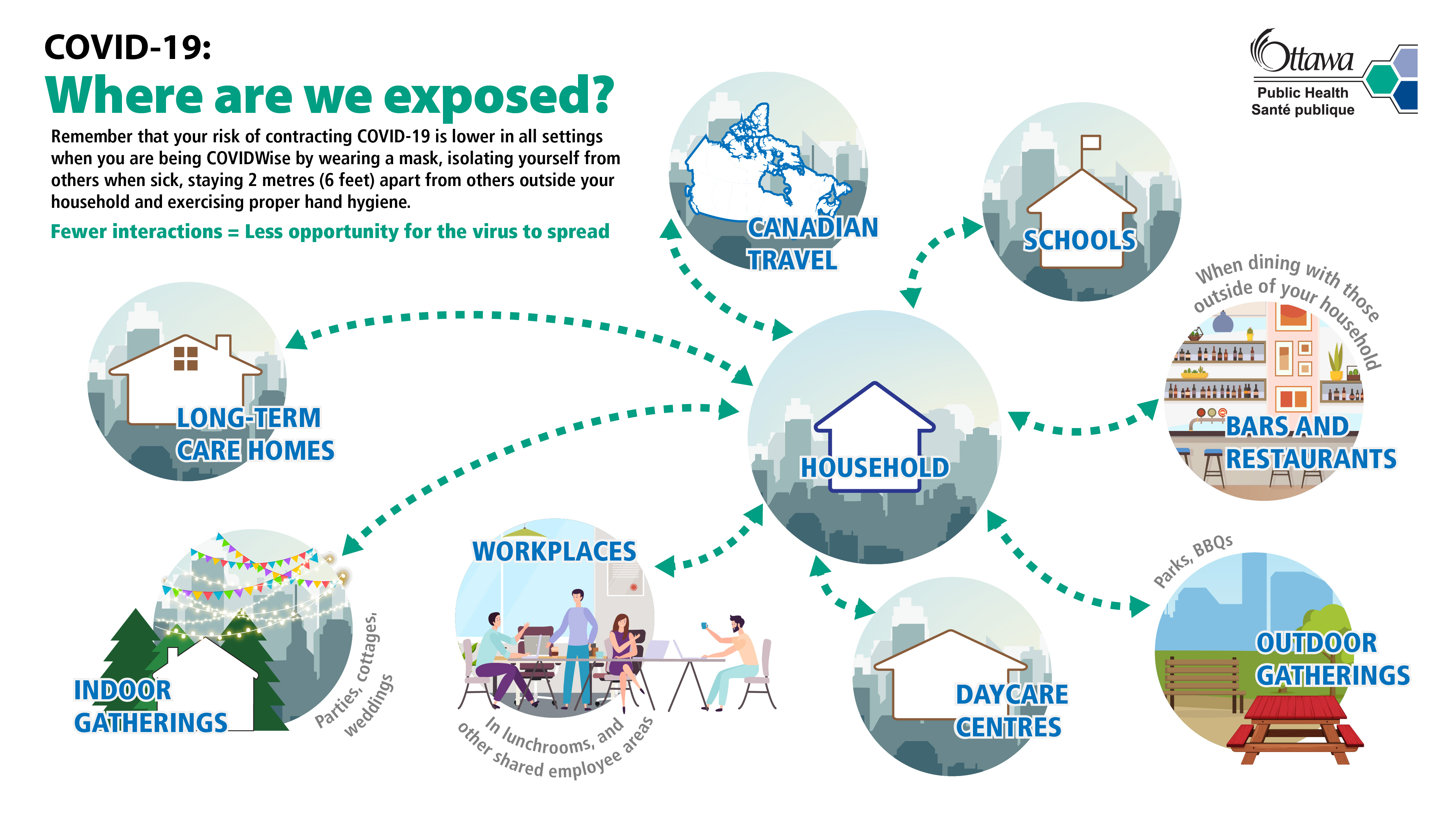 Take care of yourself
Take care of yourself. It's OK to NOT be OK. Help is available and we encourage you to reach out to the Distress Centre of Ottawa to connect with someone at 613-238-3311.
We are all in this together.

Be COVID Kind
Public spaces are reopening. Mandatory masks can help reduce transmission COVID-19. Remember to be COVID Kind as some people are medically exempt from wearing masks or are adjusting.
Resources
Receive Email Updates...